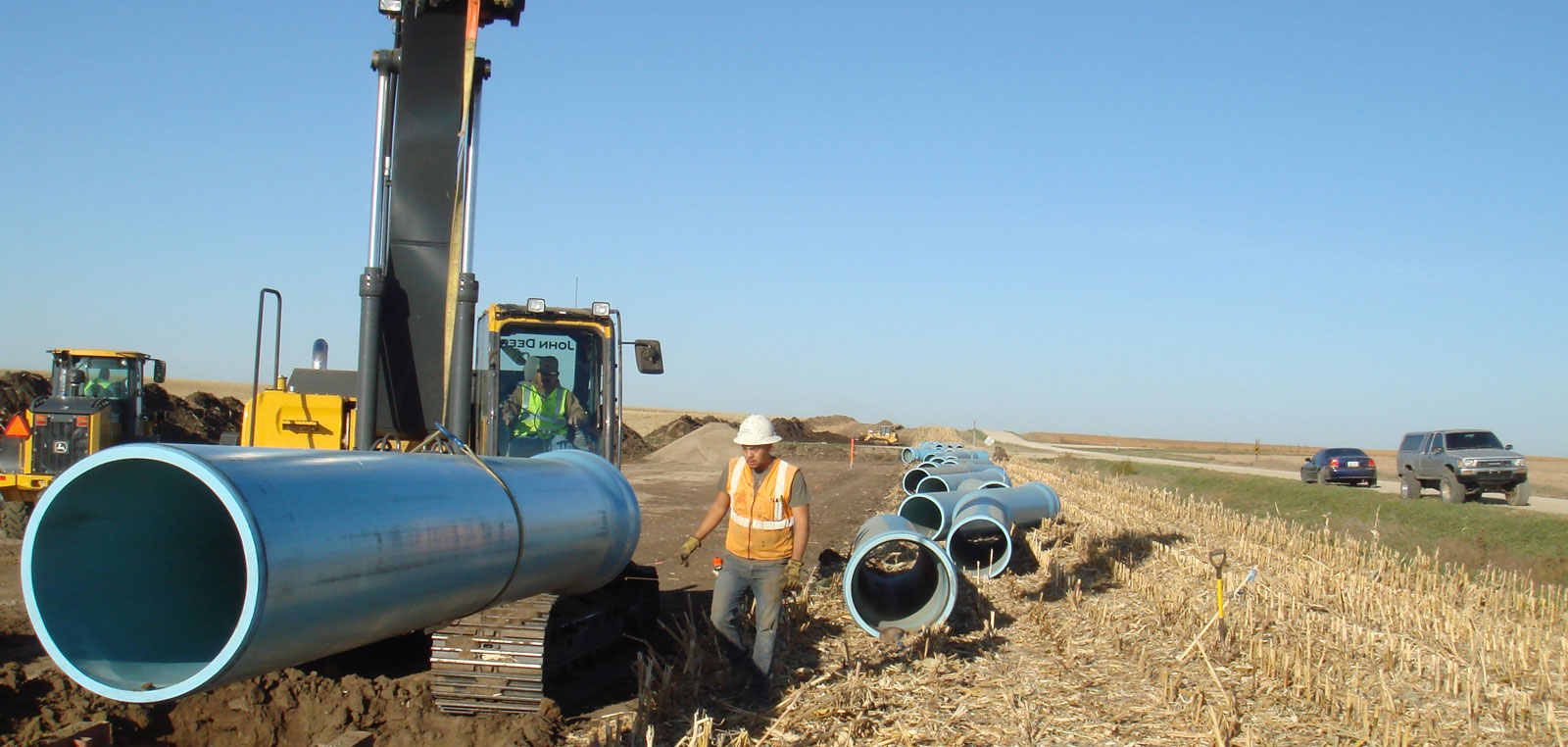 You are here
Big Blue (C905)
Application:
JM Eagle's Big Blue C905 pipe is suitable for use in distribution pipelines of potable water, as well as gravity and/or force main sewer and water reclamation projects.
Benefits:
JM Eagle Big Blue 905 large-diameter pipe is the safe, long-lasting and stable solution for a modern infrastructure. Big Blue:
Maintains performance against tuberculation, corrosion and external galvanic soil conditions without lining wrapping, coating or cathodic protection.
Keeps its smooth interior over long years of service with virtually no loss in carrying capacity, allowing for savings in pumping costs, as well as savings on the size of the pipe required.
Can be field-cut with a power saw or ordinary handsaw and be beveled without the use of expensive or complicated machinery.
Descriptions:
PVC C.I.O.D. Transmission Pipe DR 51/DR 41/DR 32.5/DR 25/DR21/DR18 Pressure Rated 80, 100. 125, 165, 200 and 235 psi Ring-Tite Joints 14" - 48"
For Use In Transmission, Municipal Water Systems and Other Services
JM Eagle's (JM Eagle) Big Blue pipe conforms to AWWA C905 with gaskets meeting ASTM F 477 and joints in compliance with ASTM D 3139. Big Blue water pipe has the long-term hydrostatic strength that meets the commonly accepted high safety requirements of municipal water systems. This pipe conforms to cast iron O.D.'s and is available in DR 18 (235 psi) for sizes 14" - 24" in diameter; DR 32.5 (125 psi) and DR 25 (165 psi) for sizes 14" -48" in diameter; and DR 41 (80 psi) and DR 51 (100 psi) for sizes 30" - 48" in diameter.