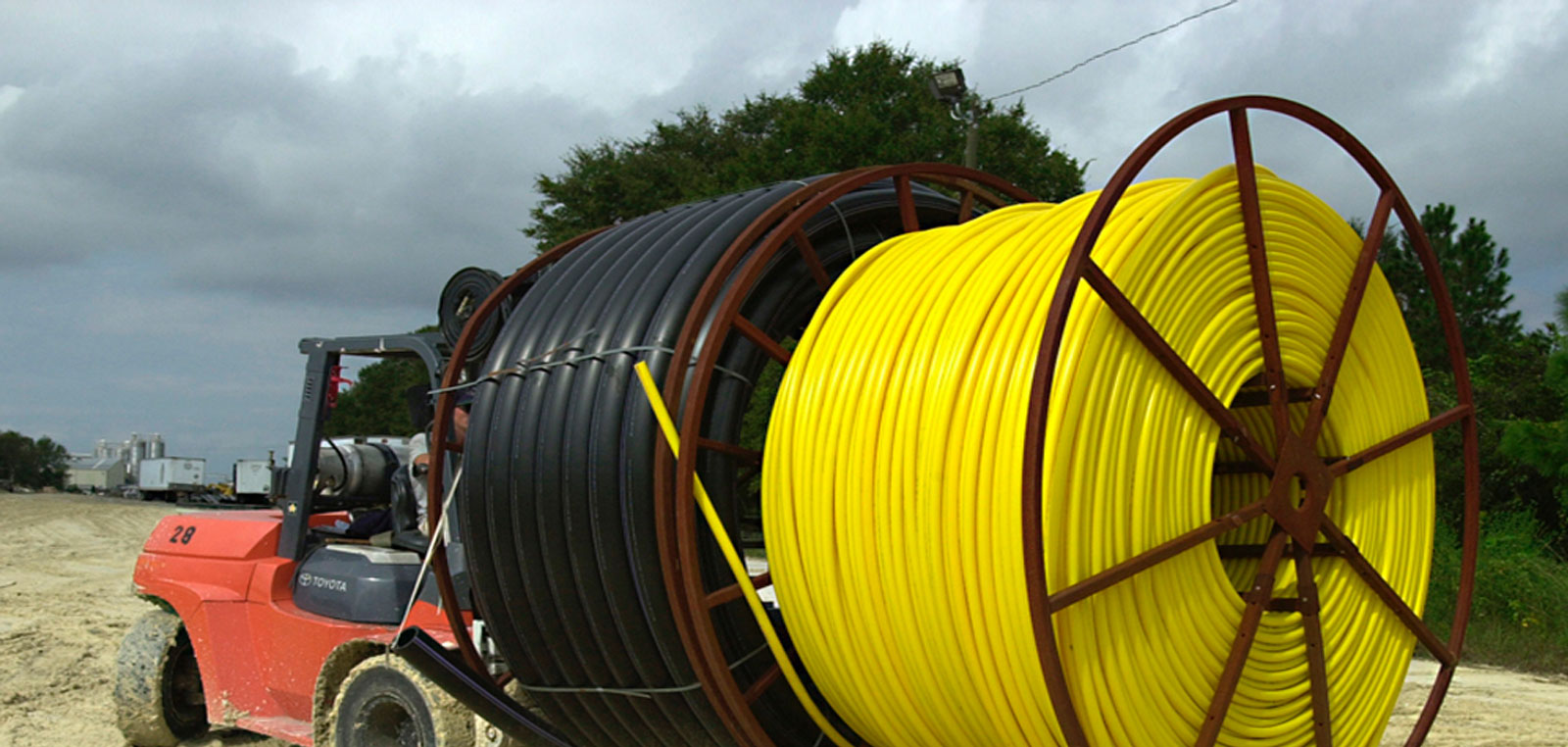 You are here
MDPE Yellow Pipe for Gas
Application:
JM Eagle's medium-density polyethylene yellow gas pipes are suitable for use in multiple applications for gas distribution.
Benefits:
JM Eagle's UAC 2000 MDPE yellow pipe ensures significant cost savings while providing long-lasting performance. UAC 2000:
Features superior resistance to most solvents and chemicals it is likely to encounter in natural and manufactured gas.
Is non-corroding against gas and external galvanic soil conditions.
Resists UV degradation when exposed to direct sunlight
Resists slow crack growth.
Can be cut with simple pipe and tubing cutters, allowing for savings in labor and equipment.
Reduces the cost of manpower required for installation due to its light weight and ease in transport and handling, as well as long laying lengths.
Descriptions:
Meets ASTM D2513, Cell Class Per ASTM D3350, PPI-lIsted MaterIal (TR-4) PE 2406/2708.
JM Eagle MDPE yellow gas pipe, UAC 2000, is available in 1⁄2-inch to 20-inch diameters, and comes in both sticks and coil lengths. It may be installed by heat fusion or mechanical fittings.
A full line of complementary fittings is available.